Autumn International tickets
Thursday, 27 May 2021
INTERNATIONAL TICKET APPLICATIONS
The SRU have provided the relevant detail for club members to apply for the 2021 Autumn International Tickets through the club. All applicants must be a club member and have a SRU online ticket account (if you do not have an account you can register through the ticket section on the SRU website). The matches are:
Sunday 7 Nov 21 (ko TBC) v Australia:
Saturday 13 Nov 21 (ko TBC) v South Africa        
Saturday 20 Nov 21 (ko TBC) v Japan
Requests for tickets is to be made on the form (download here) which also contains further information on the process. Completed forms are to be sent to the email address: donmalone_lgb@hotmail.com and must be received by No Later Than Wed 23 Jun 21 so that the club can meet the SRU deadline.
It is expected that from mid-July, confirmation of tickets will be provided and, a change to previous years, applicants will pay the SRU direct, but this will be further explained when tickets are confirmed.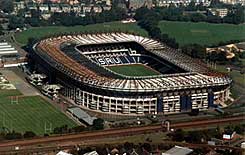 ---