BURNBRAE BULLetin
Monday, 2 August 2021
BURNBRAE BULLetin – Aug 2021
Dear members & friends,
Introduction
Welcome to the latest edition of the Burnbrae Bulletin.  It gives me great pleasure to be in a position to highlight that we may well be getting back to a normal season with competitive rugby around the corner rather than what we have known over the last 18 months. Whilst there may be some more challenges ahead, I hope across the club in the coming weeks, we can get back down to Burnbrae in whatever capacity be it training, coaching, supporting and more importantly playing!  
Senior Male Rugby
The competitive playing season will commence on Saturday 4 Sep 21 with the 1st XV at home to Ardrossan. The club remains in National 3, but the league will consist of only 10 teams as Caithness and Carrick have elected to move to their respective regional league; an option provided to all clubs by the SRU prior to confirmation of the season structure. The 2nd XV will compete in West Reserve League 2 and start on 11 Sep 21 at home to Hamilton 3rd XV; they are in an 11- team league and have a bye on the weekend of 4 Sep 21.
In preparation, pre-season training is well underway under the coaching ticket of Andy Douglas supported by Robbie Currie with Allan Snedden coach in chief of the mighty 2s. There are pre-season games planned throughout August for both teams on 7 Aug away to Allan Glens, home to GHK on 14 Aug and home to Hamilton on 21 Aug.       
The U18 squad will compete in the Boys' National Club Conference which is split into two groups of 5 teams. West is in Group A with Ayr/Wellington, Biggar, Currie Chieftains and GHA. Group B consists of Boroughmuir, Highland, Mackie FP, Perthshire and Stirling County. They will play the other 4 teams in their group home or away and then there will be a split between the two groups and further fixtures determined thereafter. The first fixture is at home on Saturday 4 Sep 21 to Ayr/Wellington.
Women's Rugby
The women's senior team will compete in National League 1 and continue to be coached by Lindsey Smith and assisted by Fergus Matheson. Pre-season is going well and there was a 'come and try' session in mid-July which included some skills along with fun games and finished with pizza. This attracted 18 new players and a good evening had by all. Great effort, a huge well done to Lindsey and her team as we look to continue to grow the Women's section.
National 1 consists of eight teams and they will play each team on a home and away basis. In preparation there will be several warm-up fixtures on 5th Aug at home to Greenock, home to Royal High on 14th Aug and away to Dundee on 21st Aug. The first league fixture is on Sunday 5th Sep 21 at home to Kelso. There is a block of fixtures through to early Jan 22 and your support will be most welcome.
Junior Rugby
The Midi Section (S1, S2, U15 and U16) will also play in the Boys' National Club Conference and mirror the first 4 opponents as the U18's. Training is due to start on 15 Aug 21. The club has established a Midi Girl's section and there has been great enthusiasm and skill on show with the intention to grow the section over the coming season.
The Mini registration day is to be held on Sunday 15th Aug 21 and I expect another red and yellow explosion given the previous numbers across the section. New players are always welcome irrespective of ability and previous experience.  Please see 'Juniors & Midis' section of the club website for contact details and info relating to the various age groups and there is also a link to complete registration.
Subscriptions
Just a gentle reminder that membership fees are due from 1st August 2021; rates are as follows:
Senior Playing Members - £210. (Annual subscription £170 for Playing Members under 18 years of age as at 1st September 2021 or a student with a valid matriculation card)
Non-Playing Members - £110.00. (Any Member in this category who is of qualifying age for state retirement pension has the right to apply for a modified subscription of £85 provided he or she has been a Member of the Club for at least five years)
Country Members - £85
Family Membership - £250 - (2 adults and 2 children (£50 per additional child) or £200 (2 adults and 1 child). Child is Under 16 as at 30th Sep 2021
Overseas Members - £55
Junior Playing Members - (Under 16 as at 30th Sep 2021) - £135
On payment of your membership fee, you will receive a membership card. New members are always welcome in all categories and membership application and direct debit forms can be obtained from the contacts below.
Membership enquiries to Willie Barr e: willie.barr@btinternet.com
Junior Membership can be renewed via the Junior Section of the club website, but other enquiries should be forwarded to Ian McDiarmid e: mcdiarmid2924@sky.com
Club Membership Thank You. Despite the ability to have limited training, no rugby was played through season 20/21 and the General Club Committee has agreed that there should be some recognition given for the stalwart support of the club shown by all members who paid a subscription for last season.
With this in mind, all junior members who renew their subscription for the coming season will receive a complimentary, personalised club branded training top.  In addition to this, all renewing senior members receive a book of vouchers which will be redeemable at the club bar for the coming season.  These vouchers will be issued with your membership card and fixture list upon receipt of payment.
Return to Rugby Club Day – Saturday 14th Aug 21
Further to the Club Membership Thank You the club will host a return to rugby day on Saturday 14th Aug 21.  This is open to all and it is hoped it will encourage a return to the club for the membership as a whole. The adult male 1st and 2nd XVs are due to play GHK in friendlies (1pm K.O.) and the Women's Senior team will also be in action against Royal High.  We will operate a BBQ on the day with all attendees receiving a free burger/hotdog and a drink (soft or alcoholic).
In addition to the rugby, the club will also be hosting the inaugural 'Burnbrae Olympics' featuring a range of events that rarely feature on the regular Olympic rosta. Those of you who agree that the likes of 'blindfold goal kicking', 'the crossbar challenge' and the 'seven-legged race' should have been showcased in Tokyo now have the chance to show your skills.  The bar will remain open through the afternoon and evening to ensure that our athletes remain properly hydrated at all times.  Teams of 6 from across all sections of the club are invited to enter.  Simply get your team captain to drop an e-mail to allan.snedden@btinternet.com who will allocate you the country you will represent and provide more detail on the challenging events (suitable for all ages) that lie ahead.
As previously mentioned, junior registration takes place the following day, Sun 15th August, so the weekend should be a great point to kick off the new season for all. Updates on timings etc. across the weekend will be published on the website and the various club social media channels.
International Tickets
The information on how to apply for 6 Nations 2022 home fixture tickets through the club is now on the club website. No information on how and when to apply for the away matches has been received yet but as and when the relevant information is received it will also be placed on the club website.
There continues to be scrutiny on numbers and distribution of tickets, so this facility is only available to club members as a benefit of the annual membership subscription.     
Clubhouse and Grounds
Some further improvements on various club facilities have been conducted over the past few months and should assist all both on or off the pitch. The various works include:
Resurfacing much of the main carpark.
Tar and chip of the stand carpark.
Remove old surface, clear drainage and re-seed surface of the training pitch.
Recertify the 4G pitch (required every two years by World Rugby)
Upgrade of the downstairs kitchen.
Painting of stand changing/official/physio rooms and general smarten up (player volunteers)
In summary, here's hoping we can get on and start what we know as a normal rugby season on time. So please all have an enjoyable season whatever your rugby involvement and I hope to see you at the club at some point and please don't hesitate to say hello.
Yours in rugby     
Donald Malone
Club President
E: donmalone_lgb@hotmail.com  M: 07584 576034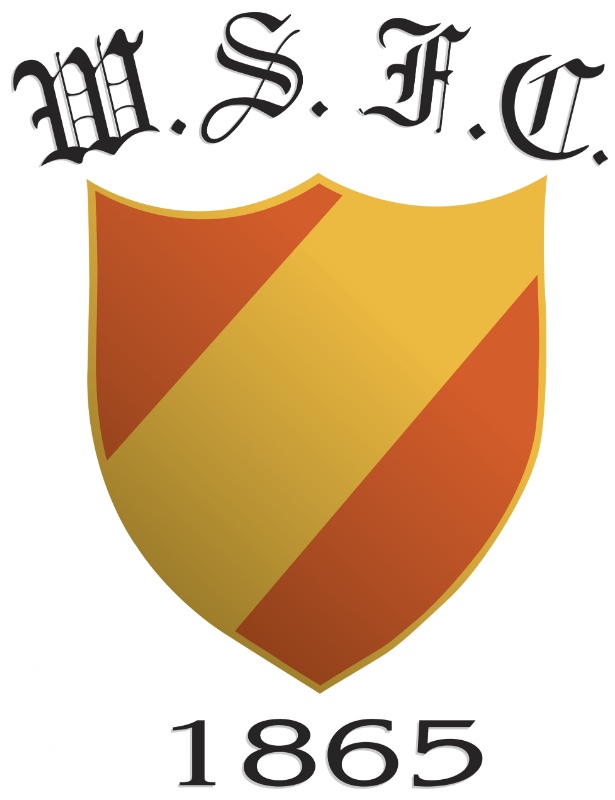 ---